No! I don't think so. " wealthiest" is a strong word but let me tackle this one using simple math. :)
Assuming one has 1,000,000 Steem and the price of Steem increases in the next few years to what once the highest price reached by BTC of $20,000.
1,000,000 x $20,000 = $20,000,000,000
That's $20 Billion! A lot of money indeed but let us not forget the net worth of the current Top 10 wealthiest people in the world. As of January 2018: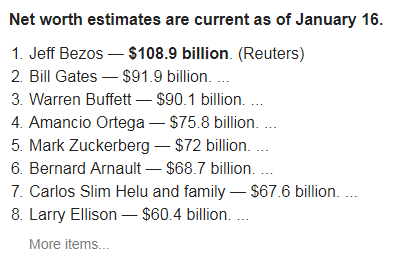 Not even on the Top 10! And we have been too generous in our example above of owning at least A Million STEEM to begin with. So yeah! I don't think so. 
Steem Users however will probably be living in a stress-free and possibly a little laid-back and extravagant lifestyle after we go moon! Go Steem! :)