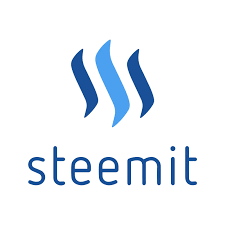 It actually depends on how you define the term sustainable from your perspective. I believe sustainability has to do with maintaining something by keeping it into existence. The blockchain has been an ubiquitous and widely used form of technology which has been adopted by different companies such that they now build their business on blockchains. This implies that blockchain is here to stay even though there may be some sort of modifications and development in the future or coming years.
Similarly, the steem blockchain has been into existence for the past 3-4 years since it was actually created around the year 2016 and it has been observed that we tend to have more users in the Steemit community increasing drastically every year just as we have increasing number of investors every year also. This has really shown that Steemit is also here to stay and it will surely add more values to the lives of people.
I also stated earlier that sustainability also has to do with "maintenance". This means you are able to sustain something if you can maintain such thing. Recently, Steemit introduced the implementation of MIRA which was published on the official Steemit website by @steemitblog which can be found through this link https://steemit.com/mira/@steemitblog/mira-soft-roll-out-begins. This implies that Steemit Inc team are really maintaining the steem blockchain which also leads to the development of the Steemit for easy use and convenience for all Steemians. The fact is that there will still be more to the development of the steem blockchain in the future or more coming periods due to how sustainable the platform is.
In conclusion, Steemit is highly sustainable and it is one of the best platforms to be part of because I have never regretted being part of the Steemit community. We should keep expecting more development and modification of the steem blockchain because Steemit is here to stay due to it's high level of sustainability.
Thanks for reading and I hope this helps.