Forgetting the bad reputation that the public has given him.
To make trading in the usd market
 The trading I prefer to do in usd, the one I like the most is yobit there are all the coins.
I have never had any security problem.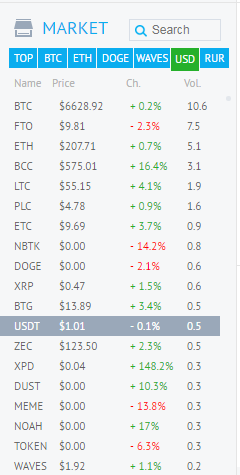 For security I use several exchanges like poloniex, bittrex binance and the list is long, I never leave more than 2k usd in a single exchange
To change btc to dollar and other FIAT currencies
I would say that the best option that exists is localbitcoins,  you can make different types of deals with your customers or bitcoin providers.
I have changed gift cards, amazon playstore and others for btc.
Direct to paypal, I also make sports bets, I have changed to balance skrill, entropay and bet 365.
While traveling in countries of South America, I have accounts in several South American banks such as Colombia, Ecuador peru  and Brazil, and when making deals with locals they transferred me in local currency to my savings account of the banking institution.
So far it seems the best option to sell your btc for local bitcoins.
The procedures are faster
Obiusly the conditions will be better if it is you who sells.
In conclusion.
My favorite to trade in usd for having more variety is yobit.
All teransactions I do in dogecoin.
To convert my btc to usd and other fiats currencies  the best option I use is localbitcoins. Since I can fix the price that deicide and is usually higher than an exchange.