Why are you copy pasting the question which was asked before by other with every word same and it has not happened just once. Questions after questions asked by you are already asked by someone and that to with every word same.  It can never be a coincidence in any manner. You are making deliberate attempt to degrade this platform. Put simply, you are spamming this platform. Shame on you @maxipad. 
Reference- https://musing.io/q/sidraww333/p35f9pd25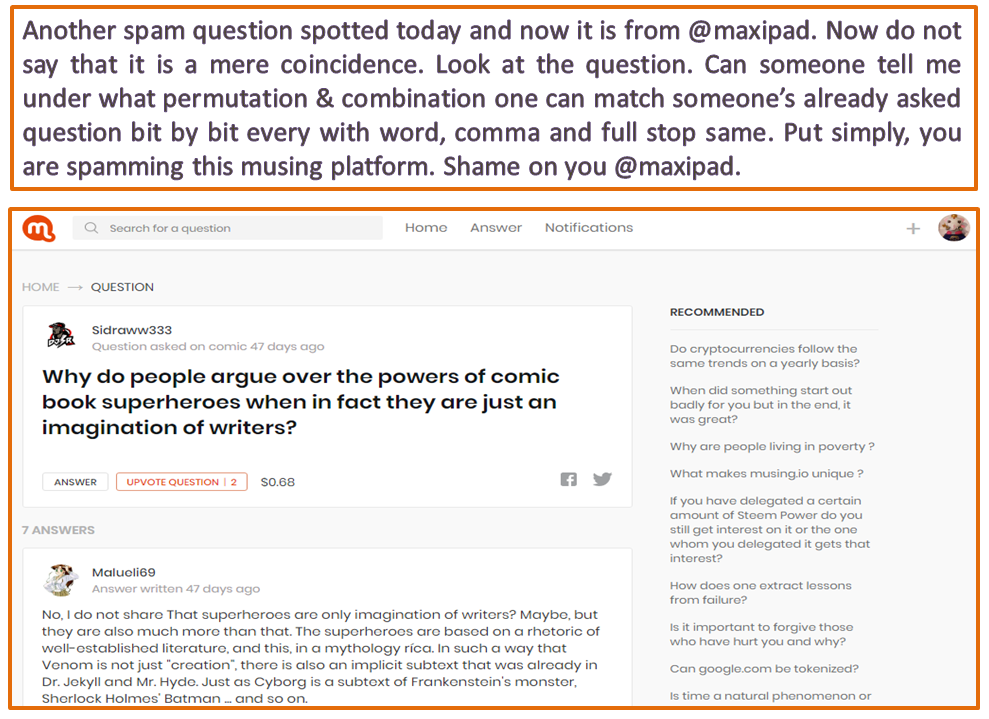 I request musing curation team to look into this matter seriously. It has not just happened only once. There are some people who are trying to degrade this platform and trying to test the resilience of musing team. 
The general tendency of such people to copy and paste the old questions are :-
They do check the popular tags as the popular tags like cryptocurrency, blockchain, steem, steemit do get curated most of the time.
From those popular tags they choose those question which have been already upvoted by musing team. Their plan is that if they ask the same question it will again be endorsed by musing team.
These people are not dealing with single account rather managing it from multiple accounts and from time to time they spam this platform.
The tendency of spam is to the extent that, not just the question but the additional description of the question also matches with the previous with every word same and in the same sequence too.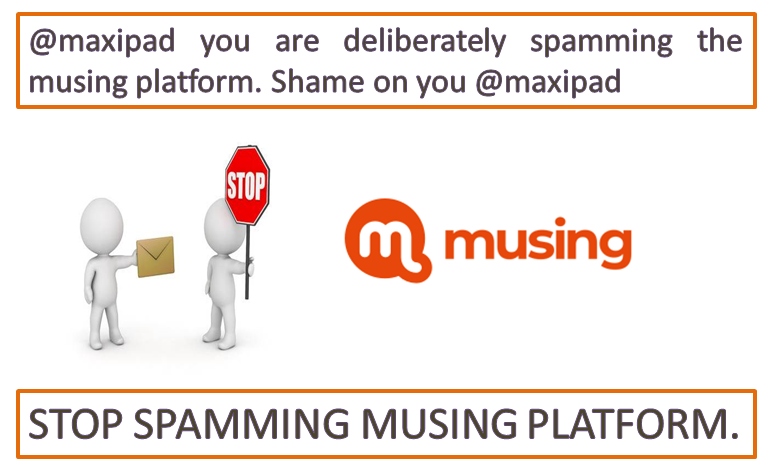 I urge the musing team to take strict action against these people, else these people will continue testing your patience & resilience. They will continue consuming the resources and make this place a junk place.