While as of this current moment in my opinion using bidbots could not be the best option. If a user is looking for increasing Reputation score than it could be done while the price of Steem rises (As we are talking about only Steem right now)
Nevertheless, it is always upto the user who wants to use the bidbot  can choose to do so anytime. 
While apart from minnow booster it is really hard to find a profitable bot but as we are skipping by the requirement that you mentioned in your question as it prefers SBD over Steem right now. 
So instead it would be better for you to check out https://steembottracker.com where you can find bots and they are mostly bidding bots so it would be easier to choose from and the usage of them has quite decreased(due to the Steem price) you might find some nice deal as well.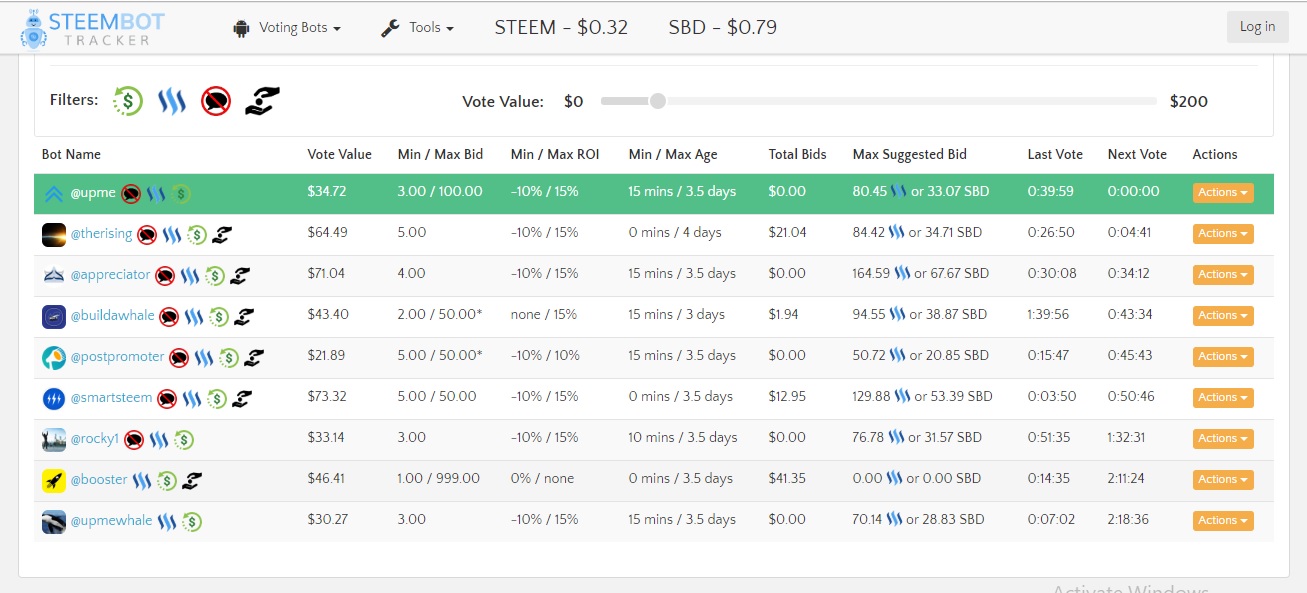 source: Steembottracker.com
All the best, hope it helps.