While going to work earlier I had a thought... which then turned into a daydream. 
On the 30 minute MRT ride, I was thinking if I sold several luxury condo units I'd have millions of pesos. And what would I do with it? 3 Million PHP would not even let me buy my own 1 bedroom condo in Metro Manila. But P30 Million would be enough for me and my family plus some charity work... Which charity though? And then my thoughts turned to the environment.
Would P30 Million be enough to rehabilitate a polluted river? 
Ah but wait, I am getting ahead of myself. I shall write more of that on another post.
I wasn't able to answer this Musing question months ago. I did write something but I wasn't able to post it for some reason based on my comment to someone's answer to this question.  I saw this again as it was bookmarked on my browser so now I can finally answer it!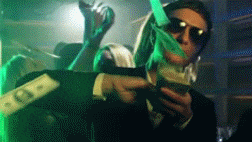 My answer to the question months ago was to buy everything my family needs and wants, donate to charities and travel the world. Now it seems when the prospect of actually earning millions is at hand, my mind went to specifics. So my answer to this question now is, to fund environmental rehabilitation efforts in the Philippines, and then the entire world. 
Our planet is polluted. With 24 hours of unlimited money I could provide all the funds to clean Earth. (Nevermind paying for the Philippine Marcos debt, that is their debt to pay and not our government or anyone else's responsibility. Ugh, but that is an ugly [but maybe necessary] topic to discuss in a separate post.)
We could go a step further from funding the cleansing of our planet. I would fund projects to stop global warming. Wouldn't that be something?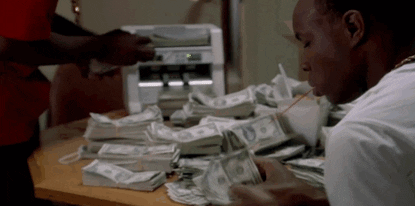 Will I be able to do all that in 24 hours though? The research alone on which NGOs or projects need funding would take me hours. Contacting them would take a few more hours too. Whew, I'd have to hire a team of virtual assistants to help me out.  Even hiring the right people would still take me hours and then checking on their results would cost some more hours. Whoa.
But then again, some say global warming is part of Earth's history. They say it happens from eon to eon or something. Uhm... Well now, this answer is getting way out there so I shall stop here. Lol.