This is a golden question.
Many people have the misconstrued belief that "university education" is the road to success. There's hardly a correlation between formal education and success. Rather, there are different forms of education. There are some that I feel are very important, and others that are not relevant. Self-education is one of which I'll say is very important.
You can easily see what I'm saying in your environment, especially if you are living in a developing nation. When you look around, you see more than half of the university graduates out there looking for work. They've a degree in hand, but still unsuccessful. On the other hand, when you watch at the news, you see university dropouts that have become very successful. I read about one successful dropout many years back, he said he employed most of the first class student from the school he dropped out from.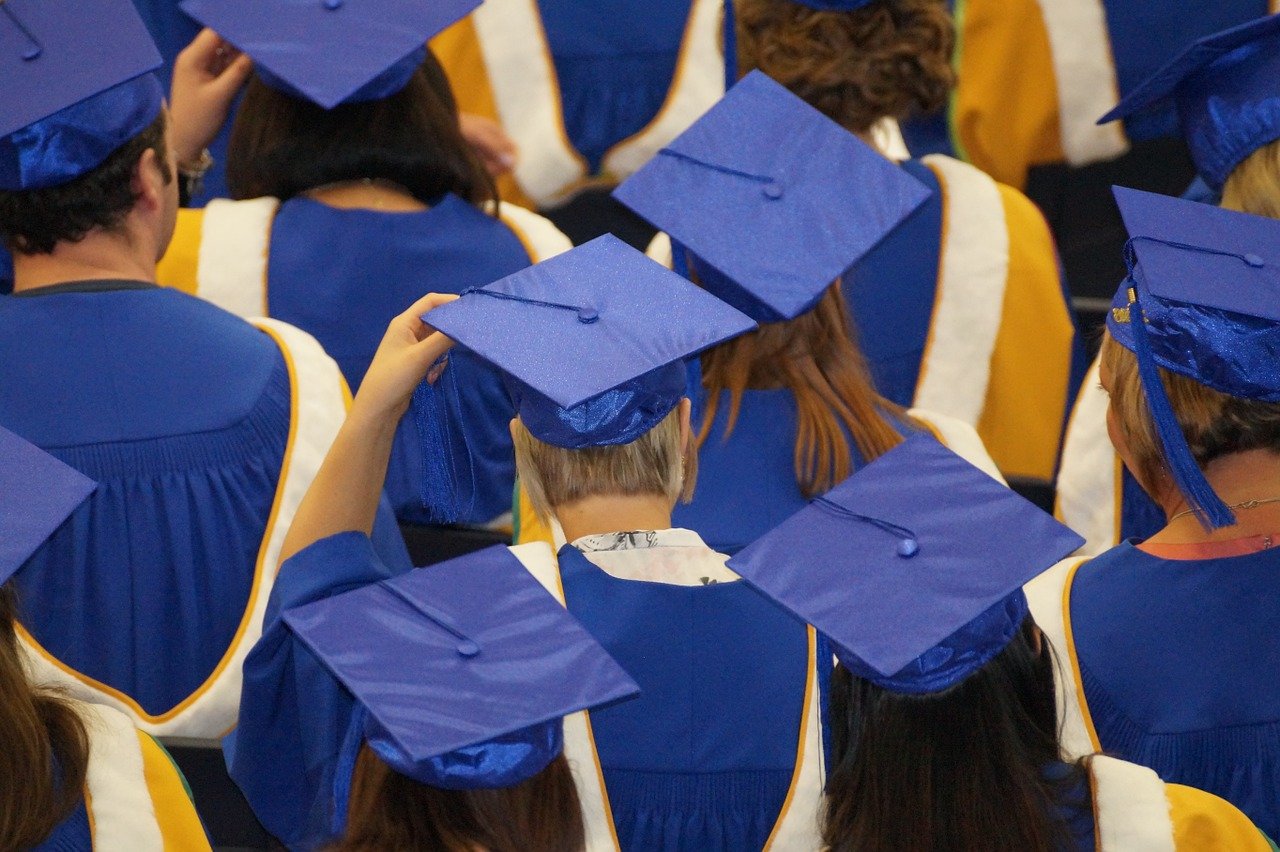 • Image showing a graduation ceremony.
Education is beyond going to school, and cramming books to excel in examinations. Schools invent new degrees to make money. New problems to create expensive cures you don't need. As Naval Ravikant once said, Specific knowledge is what you need, it is found by pursuing your genuine curiosity and passion rather than doing whatever is hot right now.
It takes more than reading to be educated. If you're reading fast you're not thinking and challenging what you're reading. You're not being critical. You're not making connections with existing knowledge. You're not arguing with the author.
When it comes to learning, there is help readily available. The teacher that appears when the student is ready is the Internet now. But the distracting friend who keeps the student off from becoming ready is also the Internet. You have to be careful on what you do on the Internet to be successful.
We live in a digital age, and it has brought many new professions that do not require higher education. You see individuals making millions from the Internet monthly, through blogging, vlogging, and others. Some of these individuals do not have university education, yet they are amongst the best in their niche.
Also, you hear of self-taught developers. I've met many of them. Some started learning developing while still in high so school, so they focused on it and left university education. Many just go to get a certificate, for professionalism.
When it comes to cryptocurrency, no one has full rounded knowledge. Even the best of the field only have part of the puzzle. It makes the sector magical. We all learn from one another over here.
Another thing to consider is the context. It matters. Money? No, several university dropouts that are billionaires. Happiness? No, even money itself doesn't guarantee happiness. Fame? There are many people that didn't go to school that are very popular.
Summary
Self-education and finding one's specific knowledge is what leads to success. University education provides a perspective, but doesn't guarantee success. Success is dependent on skills and talent.
Image Credits: Pixabay.com