A lot of people are still not aware of this but you could view and sort by payouts Steem tags, categories or topics by going to: https://steemit.com/tags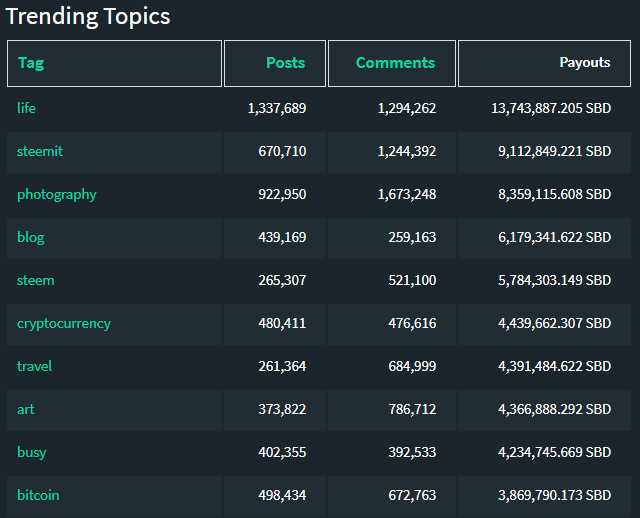 As seen above, the all time best paid topic on Steem are topics about: life, steemit, and surprisingly photography.
As for the most popular topic, I think we could sort it out through comments. The more people talk about it the more it is popular is it not? XD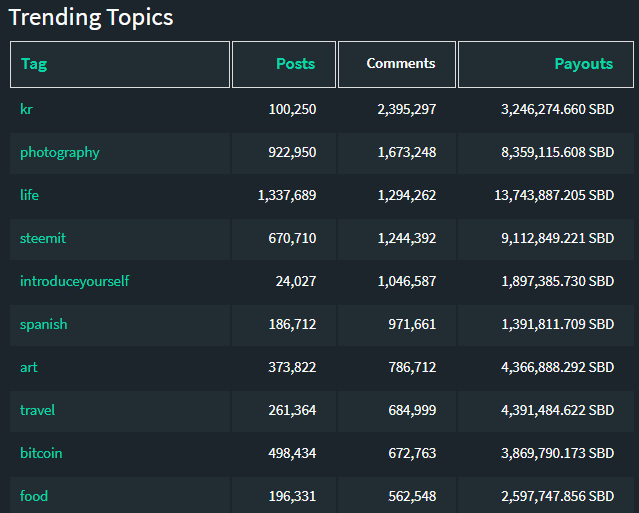 kr or Korean are the most popular. Again photography too and posts about life.
My guess is that personal blog posts are the most popular topics on Steem as the majority of Steem users are what we consider "normies" or people who have little-to-no knowledge about how cryptos work. These people often blog about their travels, the food they ate that day and/or just the daily happenings in their life. XD