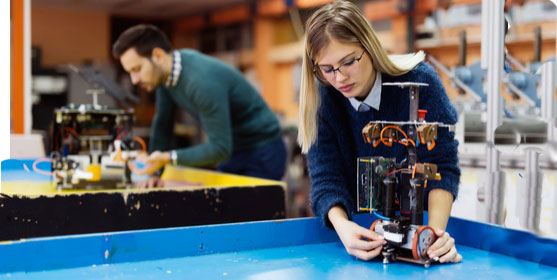 GOD has given to his human creature all the means necessary to survive and sustain himself. He gave him intelligence, reasoning, imagination and the ability to act. These skills exist to enable the individual to survive and live better. Therefore, except in the case of actual physical or mental disability, each individual must seek to provide for himself. It is the condition of his dignity and his freedom.
This need to provide for oneself concerns both men and women. Men should not be the only ones to support the family. Women must also provide for themselves and their families. They must at least contribute to it. This makes it possible to lighten the load of the man and to increase the means of the family. It also allows the woman to have some financial autonomy. And this prevents the woman from being dependent on another person. Indeed, dependence on someone is not a good thing. This deprives some of his freedom. It can also deprive one's dignity or even security if the other person is abusing the situation.
It is therefore good that women perform an activity that earns them money. They thus gain autonomy, a certain material freedom and even a richer social life.
For a woman to work, she must have the means. It means first that it should not be banned. No one should prevent an individual from choosing his life and working if he wishes. This applies to both men and women. Women should not be oppressed or locked up at home. Cultures that are used to misunderstanding women do not respect the law of GOD. And they deprive themselves of an essential resource for their society.
To be able to work, it is also necessary that the woman has received the necessary education and training. It is therefore important to allow young girls to go to school and study. We must encourage them to learn. And we must encourage them to choose the path that really pleases them and that will enable them to play a role in society. Women should not be confined to trades traditionally reserved for them. There is no job to be reserved for men or women.
It is also important to entrust women with responsibilities. They have the means to assume them as well as men. They generally have different approaches to those of men. They are therefore complementary. Having men and women in positions of responsibility is therefore a wealth. And it's also a guarantee of a more balanced and responsible business direction.
Society has everything to gain by enabling women to study, work and take responsibility. Women also have everything to gain from working, especially for their development and autonomy. Men also have a lot to gain from giving women their place in the world of work and responsibilities. When there is collaboration between men and women, business is generally better managed and performance is better. The biggest companies are seeing this and are giving more and more to women.
If you are a woman, take charge. Seek to have your place, not to depend on anyone, to be independent and to play your part in society. If you are a man, welcome women to the world of work. Encourage them, cooperate with them, and see how things are doing better.