They say:  "Eat breakfast like a king, lunch like a prince and dinner like a beggar".
This is what they say although if you ask me, I don't agree. I prefer to have a light breakfast, which is mostly oatmeal with yogurt or sometimes fruits, a smack at like ten am, a heavier lunch but not too heavy, then maybe a snack if I'm hungry and dinner, but something light, not too much. I've been skipping breakfast for years because it felt good to have a coffee in the morning and nothing else. Now I know it's been foolish. 
English people have English breakfast, which means  bacon, sausages, eggs  and tea or coffee. I've had that for a week and if was ok because I was walking the streets all day and had the energy, not to mention that it was the only meal that was paid for, but I'm not a huge fan or it. it's too heavy, too much calories. If you don't burn those calories, you're in trouble.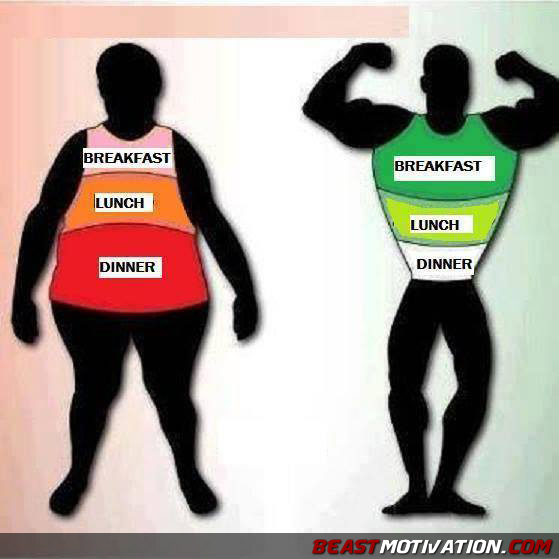 Image source: http://beastmotivation.com/breakfast-lunch-dinner/
The truth is, your body is like an engine, it needs fuel to function. Some people skip breakfast saying they are not hungry. That's not wise, it's not recommended. You should balance your food intake so you can avoid hunger and overeating.