Once upon a time, Wendy's was my favorite go-to fast food joint. Why, you might ask?
Well, they had those spicy chicken nuggets! You heard me. I loved those nuggets. I would go to there and order between five to seven servings of the 6-piece package. Then, I'll add maybe one or two of those sea salt fries, complete with a water cup for unlimited refills.
There was a point in my college career that I frequented this establishment too often. So often that the cashier (she was actually kind of cute, but that's an awkward story for another time) would just smile at me and ask, "the usual?" I didn't even have to order. She knew exactly what I wanted.
Unfortunately, somewhere along the corporate chain of command, they decided to discontinue those delicious nuggets early 2017. I have never felt greater betrayal (except from my ex) in my life.
I remember driving up to Wendy's one day and tried to order my comfort food. Then, the cashier simply told me that they don't sell those anymore. I was devastated! Did I mention I felt betrayed? Oh, I did.
Since then, I never looked back. I have not stepped into Wendy's since.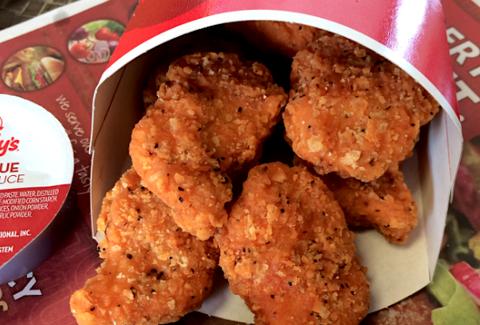 Fare well nuggets...I shall remember you and maybe we will cross path again some day. I've carved my memory of you on the blockchain. Steem and Pepperidge Farms shall stand as testaments of my fondness for you.