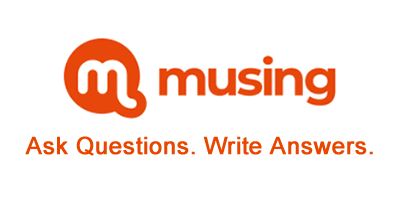 There are lots of DApps built on the steem blockchain which are being utilized by lots of Steemit users around the world. Most Steemians actually determines the type of DApps they wish to use provided they like it or they gain massively from using such Apps on the steem blockchain. There are DApps focused on rewarding users who are game lovers just like @steemmonsters and other games built on the steem blockchain. There are also some DApps that focuses on rewarding users just by sharing pictures of them eating at a restaurant just like #tasteem. We also have other platforms where Steemit users can publish their articles or post to Steemit and still gain additional reward by using such DApps just like @esteemapp, @partiko, #busy, #share2steem and many other great Apps you all know about which performs similar functions. Some other DApps includes #actifit, #Appics, @steemhunt and many others.
Since the questioner wants me to select the best managed Dapp which means i must select one. This is actually difficult because most of the DApps on Steemit are well managed because if they weren't well managed, we won't have people utilizing such Apps. I guess I will just have to let the cat out of the bag right now.
I think the best managed DApp on the steem blockchain is "Musing". I am an early adopter of Musing and I haven't regretted my actions being a musing user. The below few points are the main reasons why I chose musing as the best managed Dapp on the steem blockchain.
- UPVOTING REWARD SYSTEM: One of the main reason musing is extremely different from other DApps is it's reward system. Anyone can earn huge upvote from Musing provided you follow the rules when asking questions and answering questions. This explains why the number of Musing users happens to be increasing this recent days as a result of the upvotes they gain everyday from Musing.
Musing also rewards more than 50 people who utilizes the Dapp almost everyday as a means of paying them for their services. This is why we have more questions and answers being asked on the platform which makes the platform more active. Recently, one of an influential Steemit user known as @ackza started making use of Musing and we also have more of them on Musing.
- STEEMIT FRIENDLY: I have actually been making use of Musing to publish my posts on Steemit because I actually love the features attached to the interface and system. Writing becomes interesting and fun when using the musing editor to write answers which you can publish on your Steemit blog by clicking on the "post to blog" tab.
- STRONG COMMUNITY: Apart from Musing being a Dapp on the steem blockchain, the community itself is actually fun and productive. I have met lots of Musing users like @luueetang, @niel96 and many others who had actually become my brothers on the steem blockchain with the help of Musing community.
- COOL ADDITIONAL FEATURES TO BE ADDED SOON : Musing is also planning on adding some great features such as implementing their own tokens if SMT kicks off. This will be a great advantage for every musing users to earn more reward for their activities on the platform.
- BEST LEARNING PLATFORM ON THE STEEM BLOCKCHAIN: Musing is also known as "Decentralized Paying Quora" which rewards users for asking questions and providing quality answers to people questions. This means that you can learn on the steem blockchain just by asking questions and see how great experts help you with great answers to your questions and you also get rewarded in addition for your activities. I have actually learnt a lot from experts on Musing anytime I come across ambiguous problems or things that requires solutions and I get my answers from Musing.
In conclusion, we should know that every Steemit DApps which are utilized by Steemians is always a well managed dApp. This includes all other DApps on the steem blockchain since they are really adding more value to Steemit users on the platform. You can check #stateofthedapps to know more about other steemit DApps.
Thanks for reading and I hope this helps.