Yes I have also noticed the same and there is a huge difference between what the price is showing in steemnow and what is showing in the witness feed.
Let's first check what witness feed is showing. For that got the following link:-
https://www.eztk.net/witnesses.php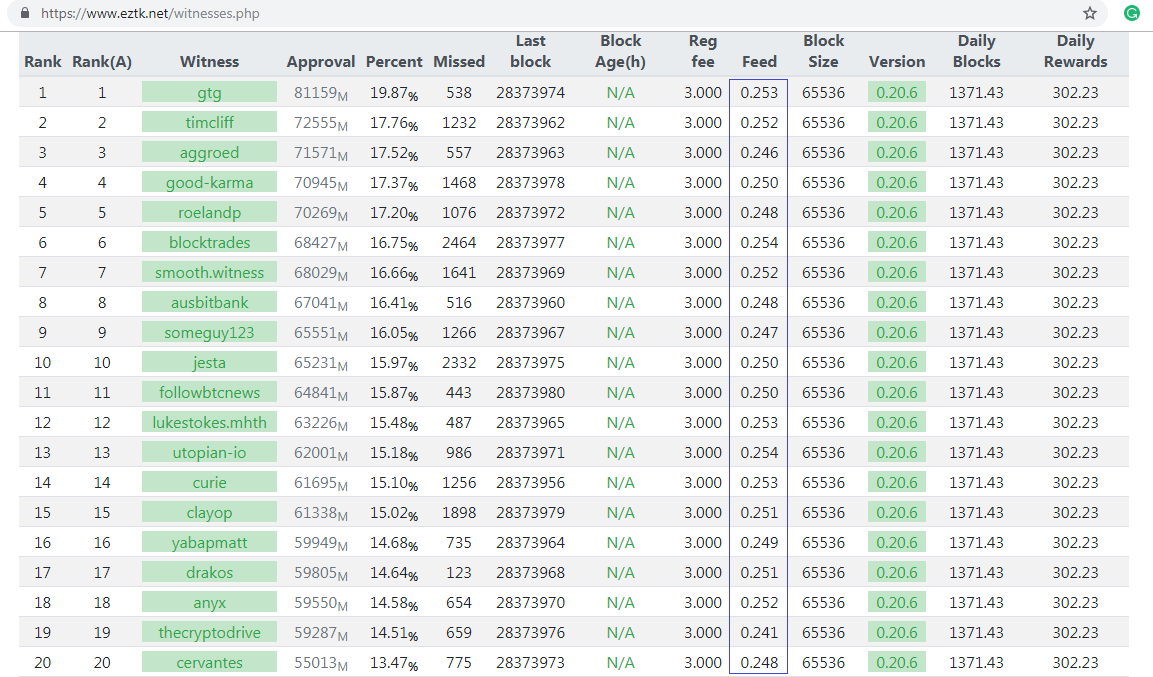 As you can see almost all the witnesses are showing their feed around 0.25 usd per steem at the moment. And if we consider the 3.5 days average of witness feed then it should be around 0.29 usd or so. But steemnow is showing the feed price as 0.40 usd and this is showing from last 15/20 days despite of the fact that steem price hass been trading well below 0.35 usd from last 10/15 days. 
To get the answer of this we should refer to github.
So please go the following github link:-
https://github.com/steemit/steem/blob/master/libraries/chain/database.cpp#L3258

Here you can see that "current median history" is no longer calculated based on witness feeds rather it is determined based on the supply of steem and sbd.
Further before HF20 the  STEEM_SBD_START_PERCENT and STEEM_SBD_STOP_PERCENT  were 2% & 5% and the same figure aftermath of HF20 are 9% & 10% respectively.
Therefore to get the exact calculation of feed price, you can follow this:-
 To get the feed price, the better way is call get_feed_history() 
You can see the result in a screen like this

Feed Price= Base/Quote
That is why you are seeing feed price as much higher than the median feed price of witness feeds.
Thank you and Have a great day.