The most interesting game for me now is Mobile Legends, because this is the most popular game. There are several reasons why I like Mobile Legends, and why this game is so popular in my country for the past 2 years.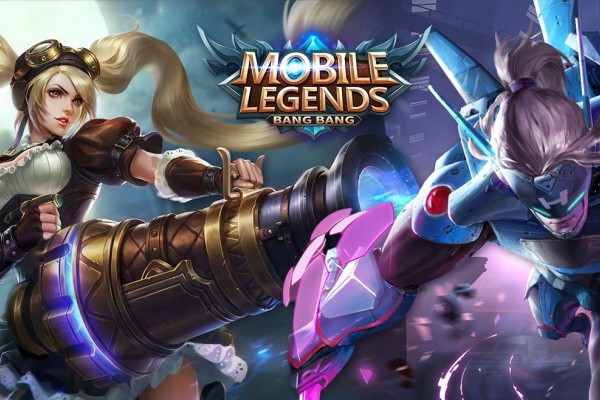 1. Easy to play
For people who have never played similar games there is no need to worry. Because of the simple way to play and lots of tutorials to play it when you first open the game. Starting  from how to shoot and hit, determine the right direction of movement,  use skills, play with other players, to how to buy items. This  game is considered as Dota 2 in the mobile version, because from all  aspects of the game it is similar but much easier to play than Dota 2.
2. Small game size
The size of the mobile game legends is relatively small. Not as big as other MOBA games, which is only about 100 megabytes. Far from similar games, which can at least spend more than 500 megabytes just to download the game. Mobile Legends can also be played on mobile phones that have low specifications.
3. Easy game control
By having a virtual pad feature, players can easily control all movements of a hero or character. To walk, shoot, hit, issue skill abilities and more. There  is no need to direct your finger to the enemy because there is an  auto-aim feature in the virtual pad that automatically adjusts the  movement of the characters we use.
4. Good Graph
People when playing a game must see the graphic side first. If the graph is good, the player will be interested in playing it. This Mobile Legends game has good graphics in terms of characters, maps, items, skill effects and more. His movements were not stiff when he beat the enemy. You could say it's almost perfect for a mobile game.
5. Can play with friends
This game provides features so that we can play with people we know in all game modes. Can consist of 2 to 10 players. You  do this by activating Facebook or e-mail ID in this game so that all  our friends play this game can also be connected with us. If  you are already connected you can invite them to play together to work  together to win the match and feel the excitement of this game together  with a chat in game feature so that you can still communicate with your  teammates and the opposing team.
6. Characters from various countries
One of the most prominent advantages of Mobile Legends is its hero characters made from various countries.
- There is Bruno from Brazil,
- Yin Shun Shin from Korea,
- Kagura from Japan,
- Chou from China,
- Lapu-lapu from the Philippines,
- Gatotkaca from Indonesia
7. The game is fair
Unlike other Moba games that can kill all enemies alone without the help of a teammate. In  Mobile Legends, all you need is teamwork and strategy, without it all  is very difficult to win the game in this Mobile Legends game.
Well, so if you want to force yourself to play solo, you will be killed very easily by other players.